why we need your help
Help us change lives and change the community
GJA is looking for individuals to volunteer in our education program as tutors, as well as, our Food Distribution Program.
Please contact Christina Muzzie, Academic Instructor at 412-665-5200 for the education program, and contact Marcia Crews, Executive Assistant for the Food Distribution Program at 412-665-5213.
FOOD DONATIONS VOLUNTEERS NEEDED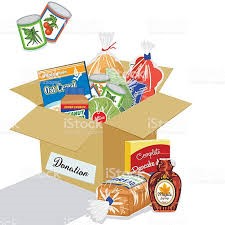 During the pandemic Garfield Jubilee Association, Inc. have distributed food to our YouthBuild students, Garfield and surrounding communities.  This has also included our seniors who are shut in.  We want to thank all during this critical time.   
We are also in need of volunteers to assist us with the distribution of food.  We want to thank our Board Members who have volunteered their time, our YouthBuild students – Jemel Jones and Anthony Valdisera and staff members Jim Copeland, Bob Poston and Connie Taylor. Also special thanks to Dr. Staci Flint who has been on the frontline in this effort.   
In addition, special thanks to Shop & Save and Giant Eagle Supermarket for their donations. We have also just partnered with Repair the World who will also be helping to distribute food.   Flyers are being distributed regarding the food distribution and the need for volunteers.   
Anyone interested in volunteering can contact Marcia Crews at marciacrews4@gmail.com on call 412-665-5213 and we will get back to you. 
BECOME A VOLUNTEER
Join your hands with ours to help improve people's lives and the community.