Articles and Announcements
Read More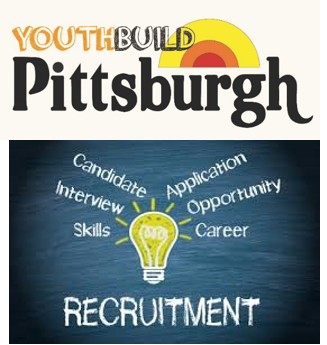 GARFIELD JUBILEE IS RECRUITING NOW !!!!
Garfield Jubilee Association, Inc. is currently recruiting for its YouthBuild Program
Be the change and empower your life
Contact Dion Jones, Program Coordinator for more information
Read More
Garfield Jubilee Workforce Development Advisory Committee Brings Driver's Education to GJA YouthBuild Program
Garfield Jubilee Association, Inc. provides driver's license training to YouthBuild students. With a small grant from 84 Lumber, the Garfield Jubilee YouthBuild Program was able to provide drivers' education to 5 students. The students will receive 4 driving lessons from Kennedy Driving School.  After completion of the training, the students will be prepared to take the driver's test.  To date, 2 students have passed the driver's test and the remaining three are obtaining their permits.  The driver's education removes the obstacles of students entering the construction. The driver's education came out of the Garfield Jubilee Workforce Development Advisory Committee GJWDAC which was spearheaded by Roxanne Thomas from Mistick Construction. The purpose of the GJWDAC is to document the need for a workforce development education and programs and to ensure that the program has both adequate resources and a well-designed curriculum to provide students with the skills, knowledge, and behaviors necessary to become successful in the workplace. Roxanne has played a pivotal role in encouraging partners to bring needed resources to the table to help the YouthBuild students to become marketable to obtain jobs. If you are an employer and want to help young people acquire the needed skills to become marketable in the workplace, contact Garfield Jubilee at 412-665-5200. GJA is now recruiting youth, 16 to 24 years of age for the YouthBuild Program who reside in the City of Pittsburgh and Allegheny County.  Please contact Dion Jones at 412-665-5206 or email dionjones@garfieldjubilee.org.

Smart Horizons Career OnLine Education is proud to team with GJA, the University of Pittsburgh, and the 3Rivers Workforce Investment Board to help change the lives of Pittsburgh residents through education. "It's gratifying to work with such a well-respected group of organizations as part of this citywide collective impact initiative.

The University of Pittsburgh is pleased to help bring this program to life, and we're especially grateful to the 3Rivers Workforce Investment Board for funding it. The program combines strong community-based action by Garfield Jubilee with a great community college, some recent work at our University on motivation, and the major contributions of University of Pittsburgh alumnus Dr. Richard Goldman in the creation of Smart Horizons Career Online Education.

As the leader of the area's public workforce system, 3RWIB always seeks to bring new and innovative ways to connect people to opportunity. SHCOE works systemically with key partners to offer more young people the opportunity to earn a high school diploma. "By combining studies with the occupational skills training offered by YouthBuild, we are giving youth the solid foundation they need to build brighter careers and futures."